Our Knowledge
The EiS Professional Services team of certified specialists leverage deep knowledge that spans across applications, including Oracle's full suite of products (Cloud Services, Fusion Middleware, Taleo, PeopleSoft, E-Business Suite, OBIEE) Salesforce, Amazon Web Services, Business Intelligence, and much more to bring business and technology benefit to our clients.
Our range and depth of services can provide organizations with a single trusted source for all their projects and consultants, saving them time and money. Our unique onshore/offshore model can provide you with flexibility to create a project that is within your timeline and budget, while taking maximum advantage of our knowledge base and expertise.
Explore Our Services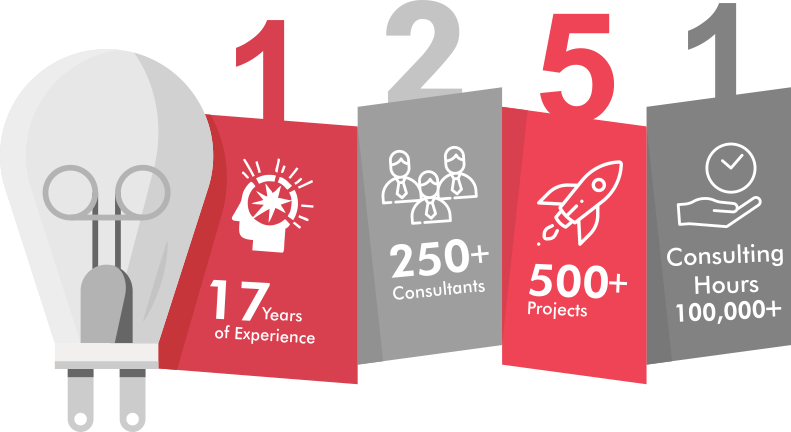 EBS Advisory
Use Our Insights & Avoid Surprises

EBS Integrations
Integrate and Function more Efficiently

EBS Reporting
On-Demand Reporting. Flexible. Simple. Fast.
Cloud  Services
Oracle Cloud Migrations and Implementations

Staff  Augmentation
The Talent You Need for Any Project

Custom Development
Application Customizations, Custom Reports, and more

Managed Services
Our experts become an extension of your team

EBS R12  Services
Upgrades, Implementations, Integrations..
Amazon Web Services
Proven Strategy to Help You Transition to AWS

Salesforce
Maximize Your Investment in Salesforce

EBS Implementations
No Matter the Application, We Can Help!

Discoverer  Migration
Seamlessly Migrate Discoverer to SplashBI

EBS Upgrades
Upgrade with Confidence

EBS Optimization
Modernize your Solutions & Products

Oracle  E-Business Suite
Your One-Stop-Shop for all Things E-Business Suite
Reporting Solutions for Oracle EBS
Our suite of Oracle Reporting products will give business users an unparalleled level of control when reporting, while reducing reliance on IT for development needs. With front end options including OBIEE, Microsoft Excel, and any browser, users are sure to find the solution that works best for them!
Our reporting solutions provide real-time, transactional reports that can suit any user's needs. Easily ad hoc reports without pulling in IT, schedule and distribute reports, exports in PDF, XLSX, HTML, plus more, and even maintain your existing Oracle security… All with our powerful suite of tools!
Learn More