At EiS, we
deliver enterprise applications

that address

your business

needs and meet your specifications.

Our industry experience makes us competent in delivering solutions that solve specific business challenges. we are ready to assist you at every stage of the software development life cycle — from conceptualization and consulting to development and support. Our team of developers have decade of experience in custom software development with agile and waterfall methodology to increase your competitive advantage. Moreover, we do deliver full-cycle SaaS solutions development, deployment and support services.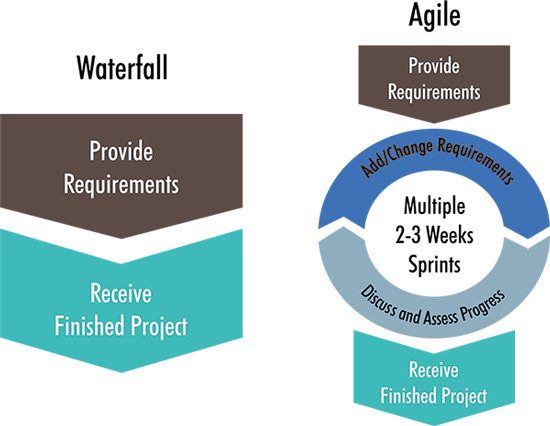 At EiS, we have experience in
building cloud infrastructure

for a

wide variety of Business Applications.

EiS has re-architected old software applications that were outdated, lacks features or too slow by migrating it to the cloud. This model of providing Software as a Service (SaaS) has high reliability, Security and low operations cost to any new product development. Our team of developers are experts in the latest software development tools utilizing the scalability and availability of cloud infrastructure to develop solutions which require minimum IT spending while being highly efficient and modernized.

Talk to our experts to know how we have converted one of the on-premise decade old Health Care Insurance system covering all HIPAA Standards into Oracle Cloud using Angular JS for front-end.
EiS offers an extensive range of services to meet our client's unique development requirements. We have created solutions across Oracle E-Business Suite and the Cloud, including implementations, upgrades, migrations, integrations, and assessments. With our blend of industry experience, team of experts, and suite of reporting solutions, we are positioned to be your trusted partner, which allows you to concentrate on more important things.
EiS Advantage:
Expertise in all versions of EBS.
Established On-site – Offshore model saves you money.
Experienced Project Managers keep you on track.
Delivery success driven by Center of Excellence model.
Functional & technical subject matter experts guiding project team on key functional & technical issues.
Round the clock support for all issues and needs.
More than 1300 pre-built reports across financials, HCM, supply chain, and more.
At EiS Technologies (Enterprise Integration Solutions), we deliver integrations that create effective suites from disconnected applications, enabling you to build collaborative teams from individual departments. EiS focuses on your success with innovative integration solutions that meet your needs today and scale as you grow. The EiS team possesses expertise in all facets of Application Integration and provides end-to-end integration solutions to meet your business objectives.
Whether its integrating disparate applications, systems, or data, our team of certified specialists leverages our decades of experience to deliver you the very best results-oriented solutions allowing you to streamline your business processes and improve your business intelligence.
With the market trending towards cloud based solutions, the scope of integration intensifies as the daily operations at large enterprises are often supported by a mix of SaaS and other third-party applications Talk to our experienced engineers to know how we have integrated cloud based system to prominent financial applications.
Application Modernization
As a trusted advisor with deep technical experience, we have been called upon by many of our clients to modernize some of their unique business applications/programs that may have outlived their technical foundation, yet are still needed as part of an important business process. As other parts of our client's ecosystems were enhanced or upgraded over the years, sometimes a custom developed application
EiS has helped over 200 clients get better access to their data by creating value added reporting solutions and developing custom reports that directly increase operational efficiency in areas such as month end close, reconciliation, and much more. Whether you need to modify your existing reports, or build brand new ones, our team of report writing experts can get the job done quickly and accurately.
EiS provides full service Oracle implementation services, including project management, technical and functional expertise, and training. Project work may be performed on-site, remotely or combination of that best meets your needs and budget.
Our team of experts work closely with your team to determine your needs, timeline, and budget, and all work is defined in statements of work or scope statements that specifically outline the parameters of each phase. We ensure communication, efficiency, and transparency are maintained throughout the project, and believe that our success is possible only through the success of our clients.
No matter the size or scope of your project, our team of experts have the experience and expertise to ensure your project is successful and we exceed your expectations.
Managed Services and Consulting
EiS Technology's Managed Services are designed to help Salesforce customers that need help in maintaining…
Many organizations have
projects and applications

in need of customization's, but lack the time and resources to do them. That is where we can provide value. With our

unique onshore/offshore model,

we can provide the resources and expertise to fill in your

staffing gaps

and complete those long overdue projects at an

affordable rate.

You can count on our team of experts to ensure your project is on-time and on-budget.
Increasing Business Process productivity
Reducing operational costs through automated integrations
Creating the necessary agility to meet dynamic business needs
Having scalability to meet business growth
Having solutions developed and implemented in a timely manner
Utilizing existing systems and people more effectively
Maximizing user and customer satisfaction and increasing trust
Focusing IT resources on processes that make your company unique