E-Business Suite Integrations
System integration is defined in engineering as the process of bringing together the component sub-systems into one system (an aggregation of subsystems cooperating so that the system can deliver the overarching functionality) and ensuring that the subsystems function together as a system, and in information technology as the process of linking together different computing systems and software applications physically or functionally, to act as a coordinated whole.
The benefits of integration can most often be seen as allowing complex, cross application or architecture processes to function smoothly and efficiently and appear to the user that it is one complete system. This allow system architects and users to choose best of breed software components and link (integrate) them together as one seamless ecosystem for operational efficiency. Architecting, building and maintaining the correct integration solution is often one of the overlooked costs in many customers cloud migration strategy. At EiS, we have a solid understanding and appreciation of creating flexible, scalable integration solutions that meet your needs today and fit into your growth strategy.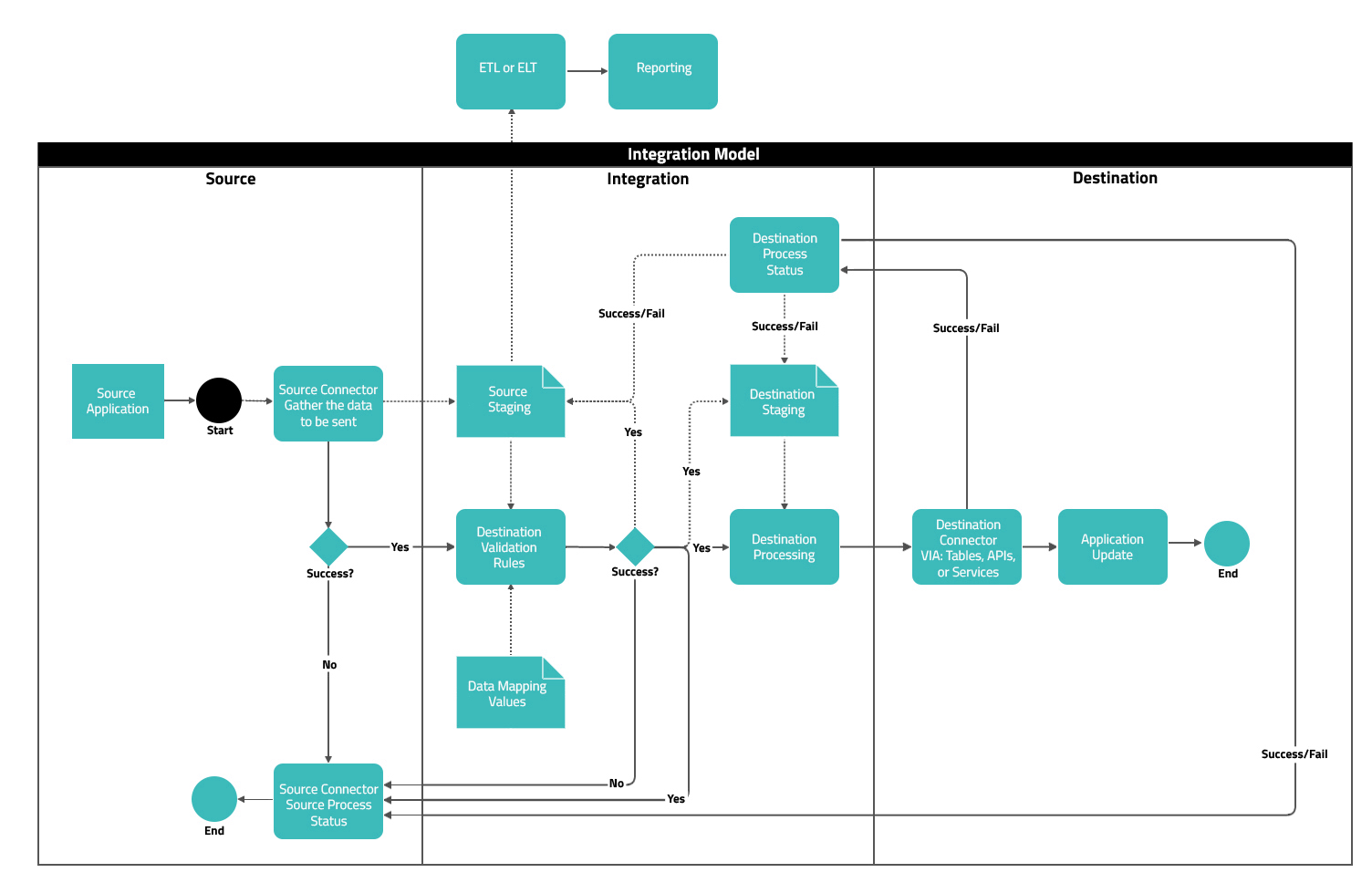 Due to the nature of the typical customer move to the cloud, there will be many years of co-existence or hybrid customer environments. These evolving architecture and process environments will need to be integrated in a new way to ensure operational efficiency and integrity. The old point to point integration architecture approach is an almost certain recipe for failure. Integration to cloud ecosystems from on premise systems (hybrid or co-exist models) requires the use of newer thinking, including possible use of web services.
EiS Technologies has been in the
Oracle E-Business environment

for nearly 2 decades, and has more experience across the

platforms and services

than nearly every other consulting company out there.
We are a preferred partner with Oracle and accompany them into many complex projects. Additionally, we are a certified integration partner with our reporting solutions, which means you will have peace of mind that our solutions are fully tested and validated by Oracle themselves. As a full-service provider of all things Oracle, you can trust that your projects will be done right the first time, and that we stand behind our clients as partners, trusted advisors, and friends.