E-Business Suite Upgrades
Oracle E-Business Suite has evolved

over time, and

Oracle's commitment to customers,

this suite of applications, and creating best-in-class products remains steadfast. Here's the

latest EBS road-map from Oracle.
Oracle EBS Upgrades are crucial for business success as it enables new functionality and improved customer experience. It provides greater flexibility for the business to keep its competitive edge and respond quickly to business and customer demands. However, due to the wide impact and limited predictability, upgrade projects tend to be time consuming and risky, taking a significant toll on IT, business units and business users.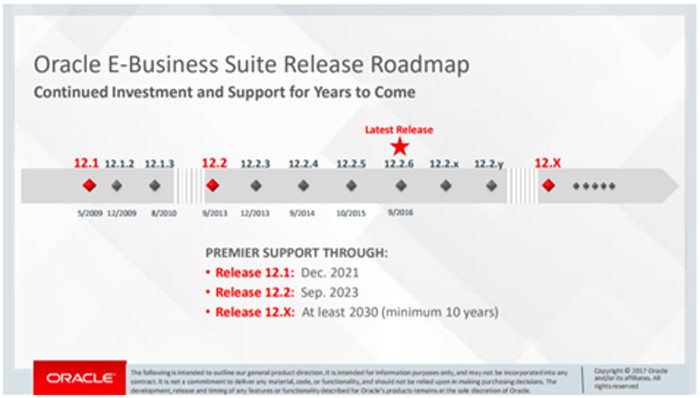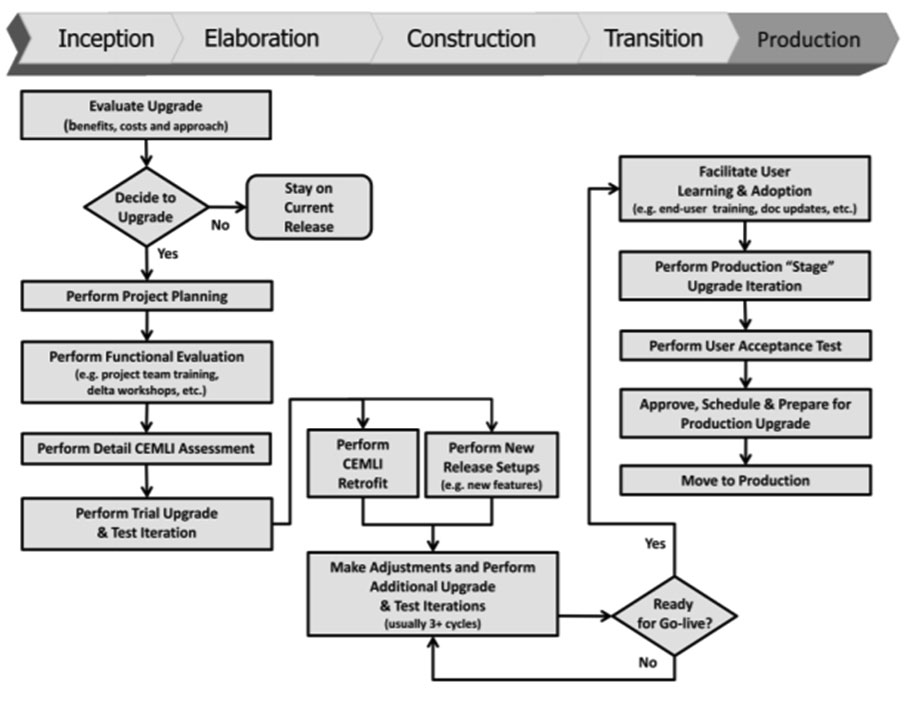 This is where EiS can help! Leveraging our knowledge from 200+ upgrades projects and our automated solutions, we can simplify your upgrade project so that you can effectively plan, scope, prioritize and test all business processes to guarantee a zero-risk go live.
Where can we help?
We can help develop the business case for upgrading your EBS with an upgrade assessment.
Upgrade vs Reimplementation? We can help ease that decision based on our assessment and approach.
We can do a thorough CEMLI assessment and retrofit analysis. We also include localization in this analysis.
We can help determine the best upgrade path for applications, database and 3rd party solutions (integrations).
Dramatically reduce time and effort with test management and execution, defect management and accelerated business user testing.
EiS Technologies has been in the
Oracle E-Business environment

for nearly 2 decades, and has more experience across the

platforms and services

than nearly every other consulting company out there.
We are a preferred partner with Oracle and accompany them into many complex projects. Additionally, we are a certified integration partner with our reporting solutions, which means you will have peace of mind that our solutions are fully tested and validated by Oracle themselves. As a full-service provider of all things Oracle, you can trust that your projects will be done right the first time, and that we stand behind our clients as partners, trusted advisors, and friends.