Change is inevitable and the ability to adapt to change is not always easy. Having worked with functional users for more than a decade,


I see users skeptical to accept the changes in the tools they use as part of their daily functions. Whether it is an upgrade to a newer version of the tool, or switching to a new product altogether, this fear is not only because they have to get adapted to a new functionality, but also that they are losing the functionality associated with their current tools. If there is just a little to learn with very little to lose, this makes adaptability to change very easy.
In the Oracle Applications world, one such fear that is seen by most  users and companies is due to the de-support of Oracle Discoverer. Now that Oracle has announced the de-support, most Oracle clients have been looking for other tools which has similar or better functionality as that of Discoverer. When looking for other tools, it is important to consider the pain points along with the advantages of Discoverer.
Some of the top pain points:
Slow performance
Less simplistic approach
Not very easy to maintain
Some of the top fears of losing Discoverer: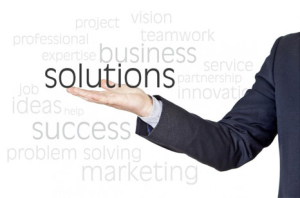 Losing the content built using Discoverer
Time consuming process of transitioning to new tools
Some of the top questions to consider:
How should you go about it?
What should you replace it with?
What options do you have that still work with Oracle Security Model?
What is the quickest approach to migrate discoverer reports?
What are options to convert FSGs?
If you're looking into finding the right solution that best fits your company's needs with lowest impact, let us know your thoughts and concerns. My colleagues Bhawan Mathur, Rafael Torres, and I covered these questions and discussed options in our recent EiS webinar: 'You've got Discoverer. We've got Options!'. Take a look at our presentation. We hope you find it useful!